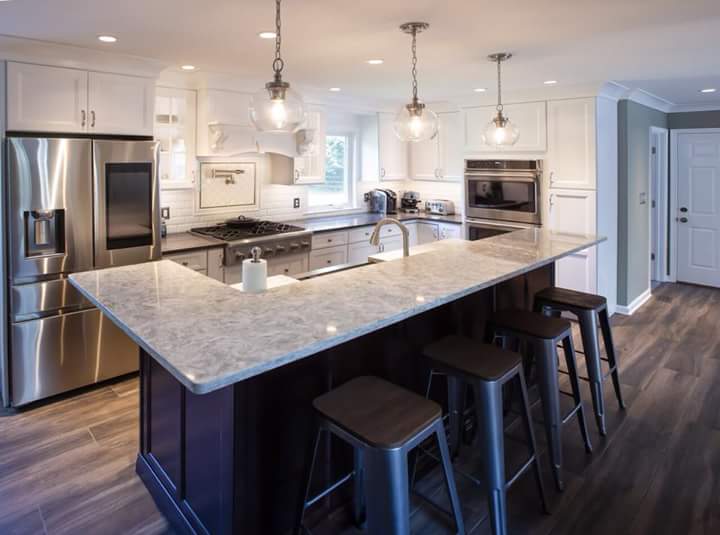 Kitchen islands have become the most popular upgrade when remodeling a kitchen. Everything revolves around the island. Therefore, the lighting that goes over these islands are very important.
As Islands are being built in all sizes. The proper pendant sizes and quantity become very important. Many customers want to choose and pendants for the style however, we are here to also make sure that our customers have the correct amount of light on that counter top.
And the the pendants are hung at the correct height.
---
Gallery